AILA Award Wins!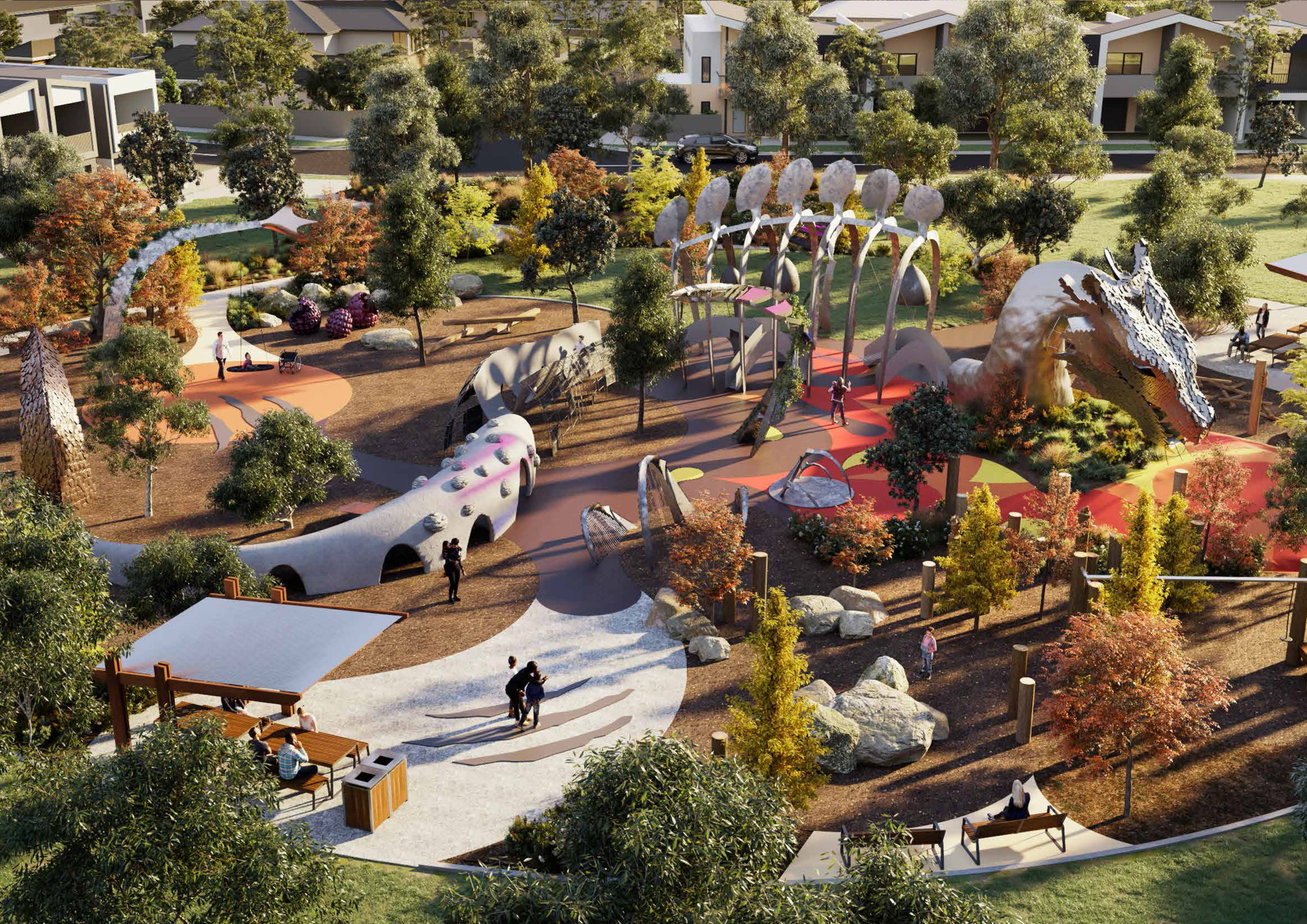 We are thrilled to have been awarded two Landscape Architecture Awards at this year's AILA VIC awards! A huge shout out to Agency of Sculpture and Glenn Romanis for bringing the Dragon Park fantasy to life! Also to Arcadia Officer for Satterley Property Group! We are also very proud to receive an award for Maits Rest Circuit Trail in the Great Otways National Park.
An exciting and magical playground drawing on the 'arcadia' theme the new residential estate is named after, the Dragon Park draws visitors from far and wide, even attracting its own facebook group. Children of different ages are drawn into the mouth of a giant dragon's head, sliding down the other side and encountering another world - a charred log forest, escaping bush creatures, and swings hung from a dragon's tail. Australian animal sculptures inhabit the playground adding to the theme of the fantastical creature that has crash-landed into the familiar park landscape.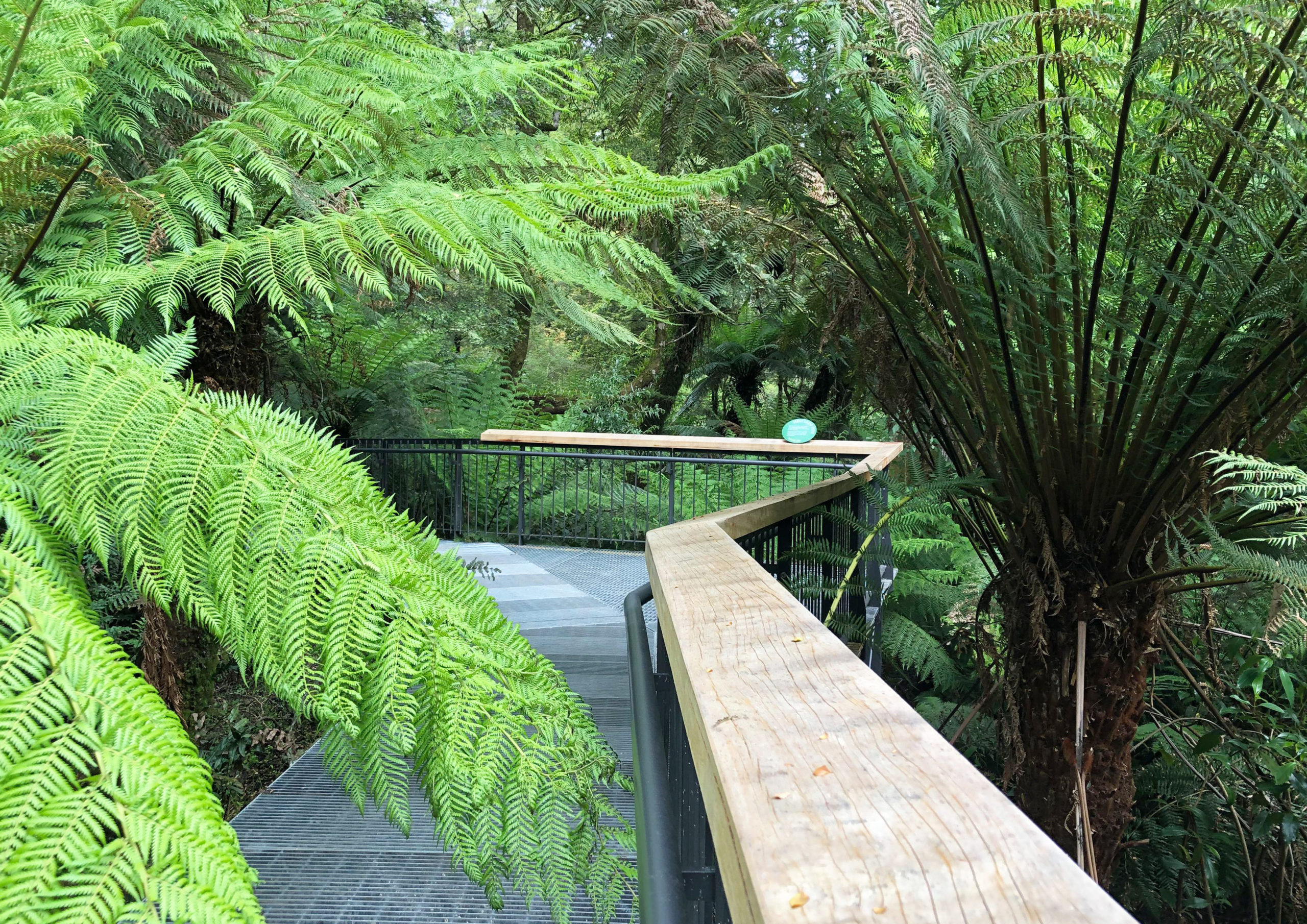 Maits Rest is a self-guided circuit trial through ancient, cool temperate rainforest within the Great Otway National Park, Victoria. The experience takes you along a valley floor where giant myrtle beeches rise through the mists and create a canopy for the amazing array of tree ferns, forest floor vegetation and wildlife. The design approach had to respond to the existing pressures being inflicted upon the site due to inadequate infrastructure and increased visitation. The fragile forest floor vegetation and exposed root systems were being damaged and eroded by ground level traffic with uncontrolled access in many areas. The team envisioned a 'floating' structure, raised above the ground level that took on a contemporary geometry, enabling the trail to weave and articulate through and around the significant vegetation. The design maintained a 'light touch' with a permeable structure that didn't obstruct the natural leaf-fall processes of the forest, protected the understorey and could sustain visitor numbers. The approach to engineering the structures was equally challenging, with limited access and no option to use heavy construction equipment. Collaborating closely with the structural engineers, a three-layered system was devised using a specialised pier footing for minimal disturbance and maximum bearing load, a modular sub-structure that could be manually transported and assembled on site, and an interlocking steel grate surface, also modular and manually installed. The project, which saw reconstruction of the carpark, trail head and the 800m long loop trail through the forest commenced in 2018 and was completed in 2020.