Clearwood Drive Reserve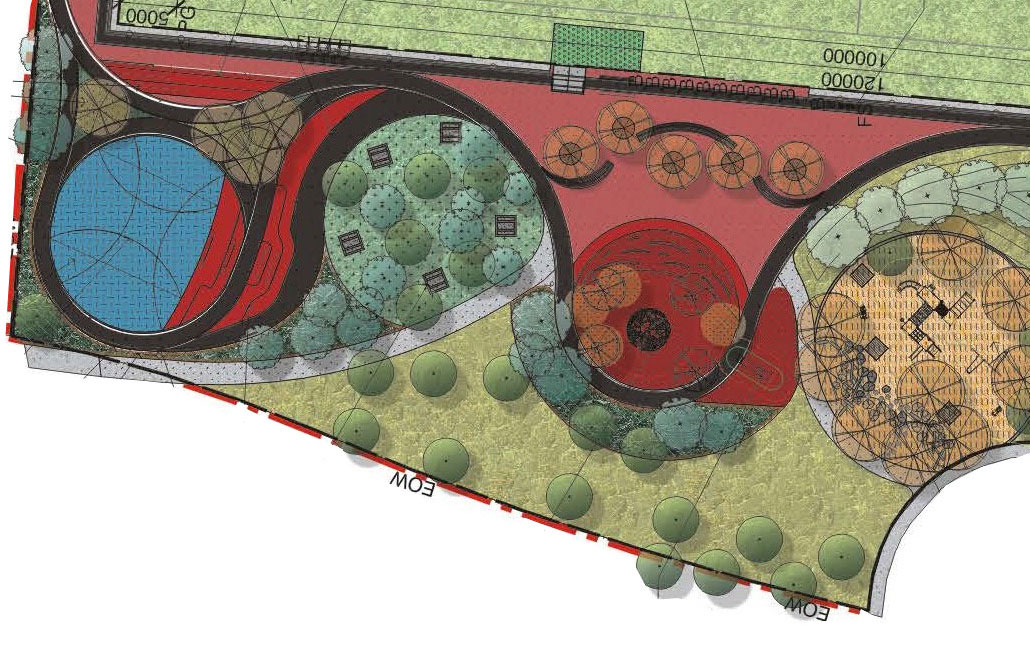 Clearwood Drive provided a great canvas for us to deliver high quality sports and recreational facilities with a distinct sense of fun and a creative twist.
The scope includes a competitive soccer & rugby field surrounded by active, flexible play and sports opportunities, passive meeting areas and picnic facilities. With a playful take on colours, geometry and manipulation of the landform, the design at Clearwood Drive is structured around an 'active thread' which undulates throughout the site.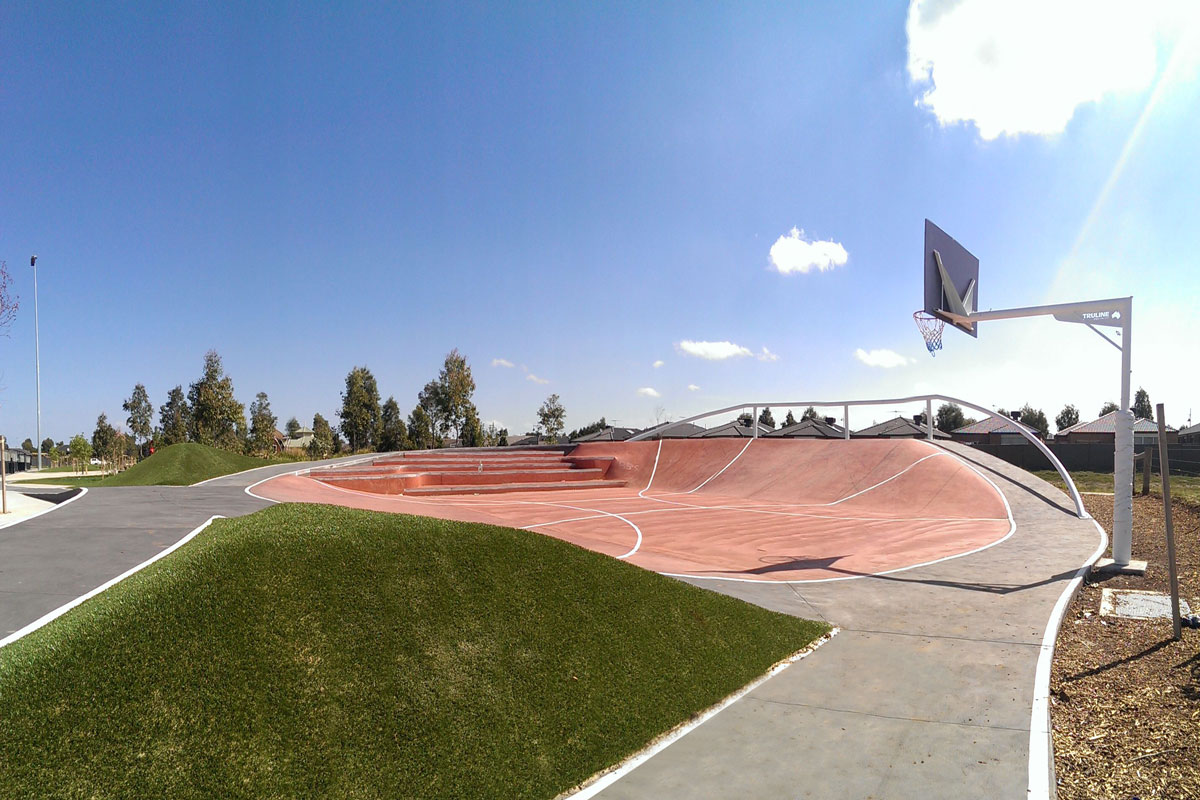 The layout creates and defines informal and formal spaces including a jogging track, exercise nodes, skate precinct, BBQ and playground area. Meeting the needs of a fast-growing area of Wyndham, Clearwood Drive provides a fantastic multi-purpose facility that applies our trademark imaginative take on sports infrastructure.