Dandenong Education Precinct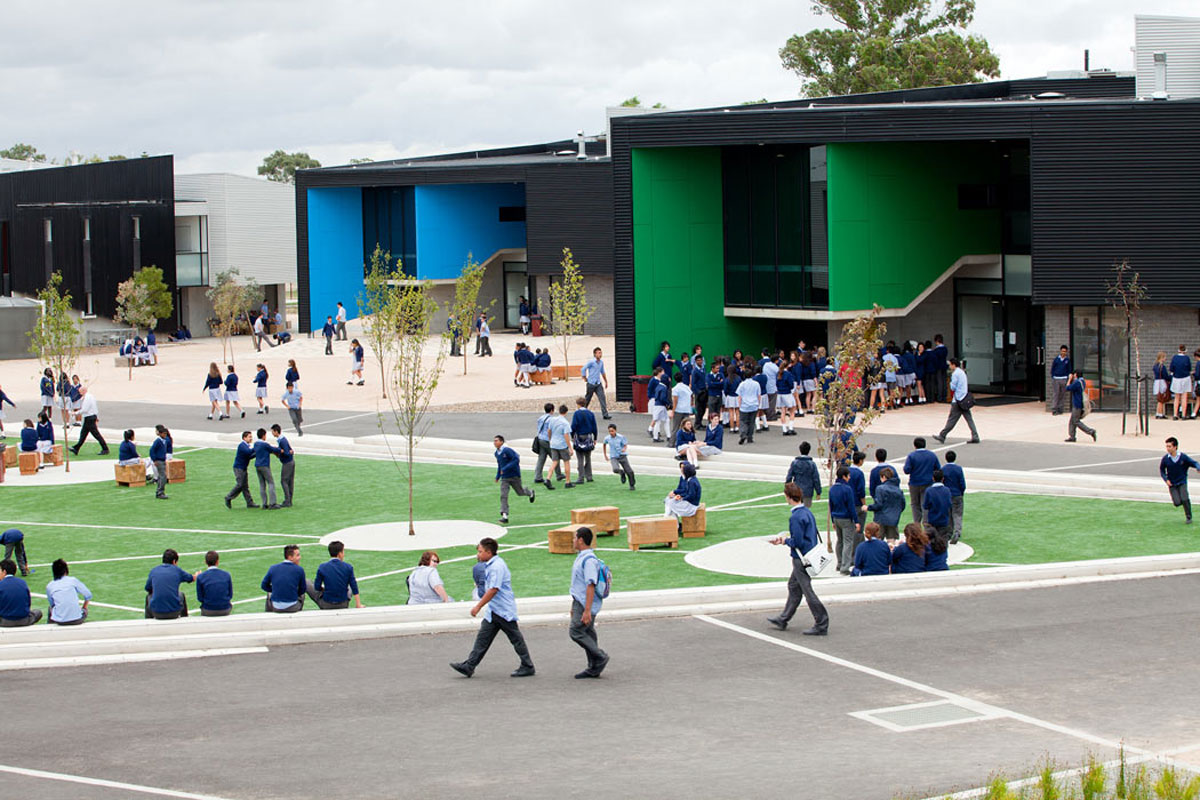 Exploring new directions in the design and planning of our schools truly embodies the approach at the Dandenong Education Precinct.
This ground-breaking project involved the amalgamation of three existing secondary schools using an innovative new model that organises a school of 2100 students into seven individual SWIS (Schools Within a School) buildings. The philosophy is centered on creating intimate, interpersonal learning environments within a larger overall school campus.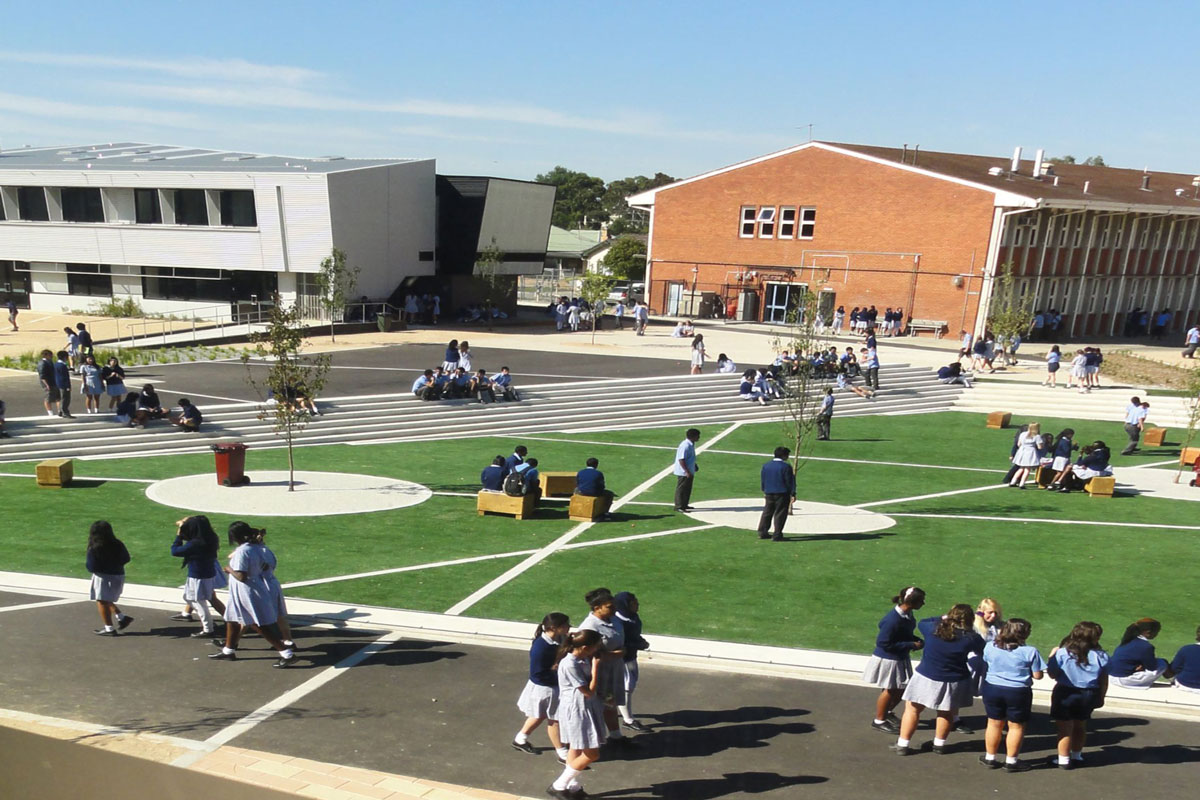 The modular configuration provided a unique challenge and opportunity to landscape architecture, requiring a skillful balance between the provision of inclusive communal space, and personalised, intimate areas. Outdoor spaces associated with each SWIS building have a strong 'neighborhood' character and cater for outdoor learning and social interaction, yet remain linked and integrated with the overall campus.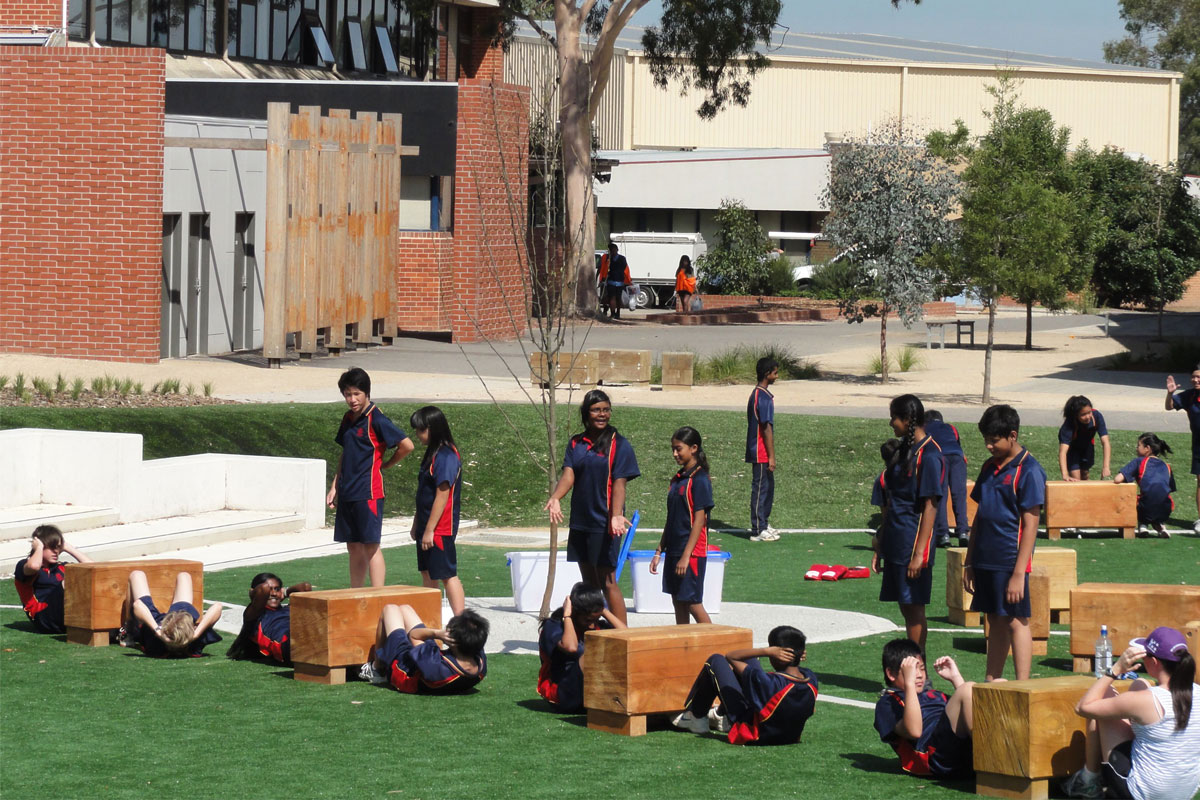 A widely applauded and publicized project, the Dandenong Education Precinct has been able to combine a pioneering, exemplar design approach with an engaging social and learning environment for students to thrive and enjoy.