Geelong Laneways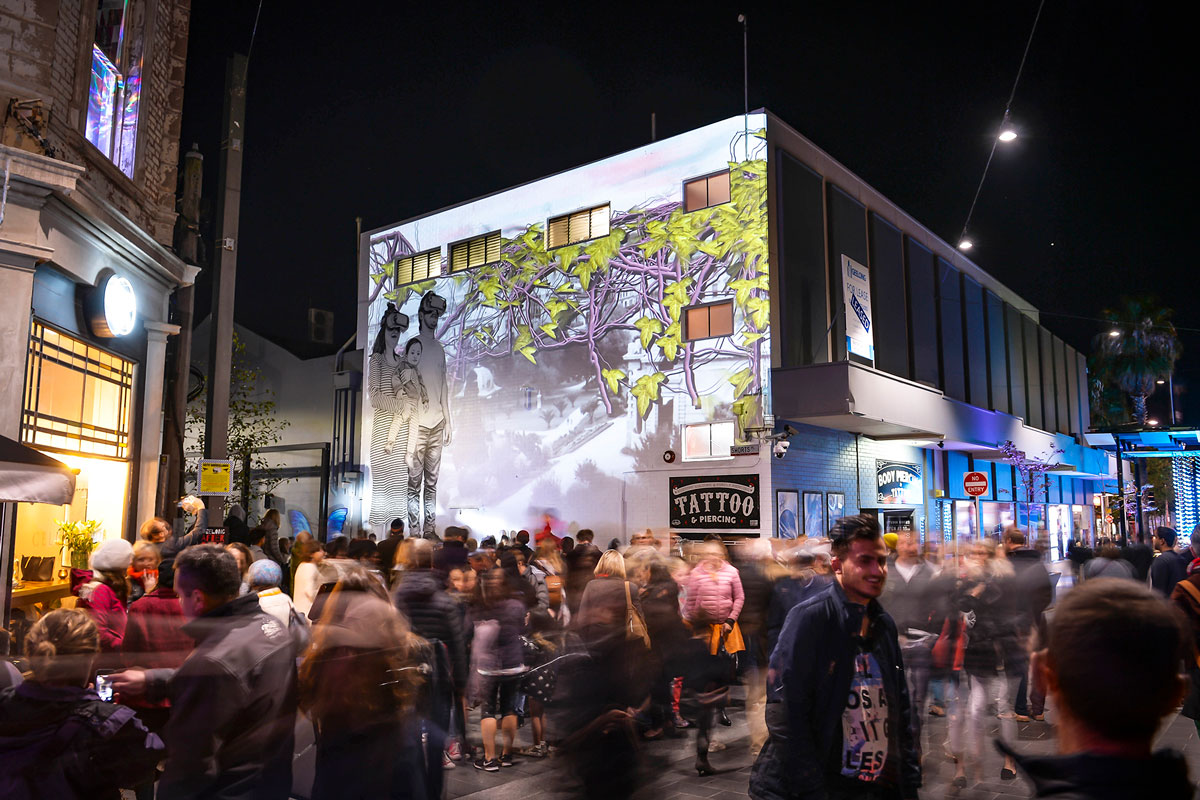 Changing retail patterns and de-centralised development had left areas of central Geelong devoid of activity and identity over a sustained period.
Outlines won a design commission in 2015 for the laneways precinct, part of a broader city centre revitalisation strategy by Geelong City Council. The animated design interventions have transformed the area. Previously high rental vacancies are now almost zero and Geelong's laneways precinct has become a thriving, dynamic space day and night.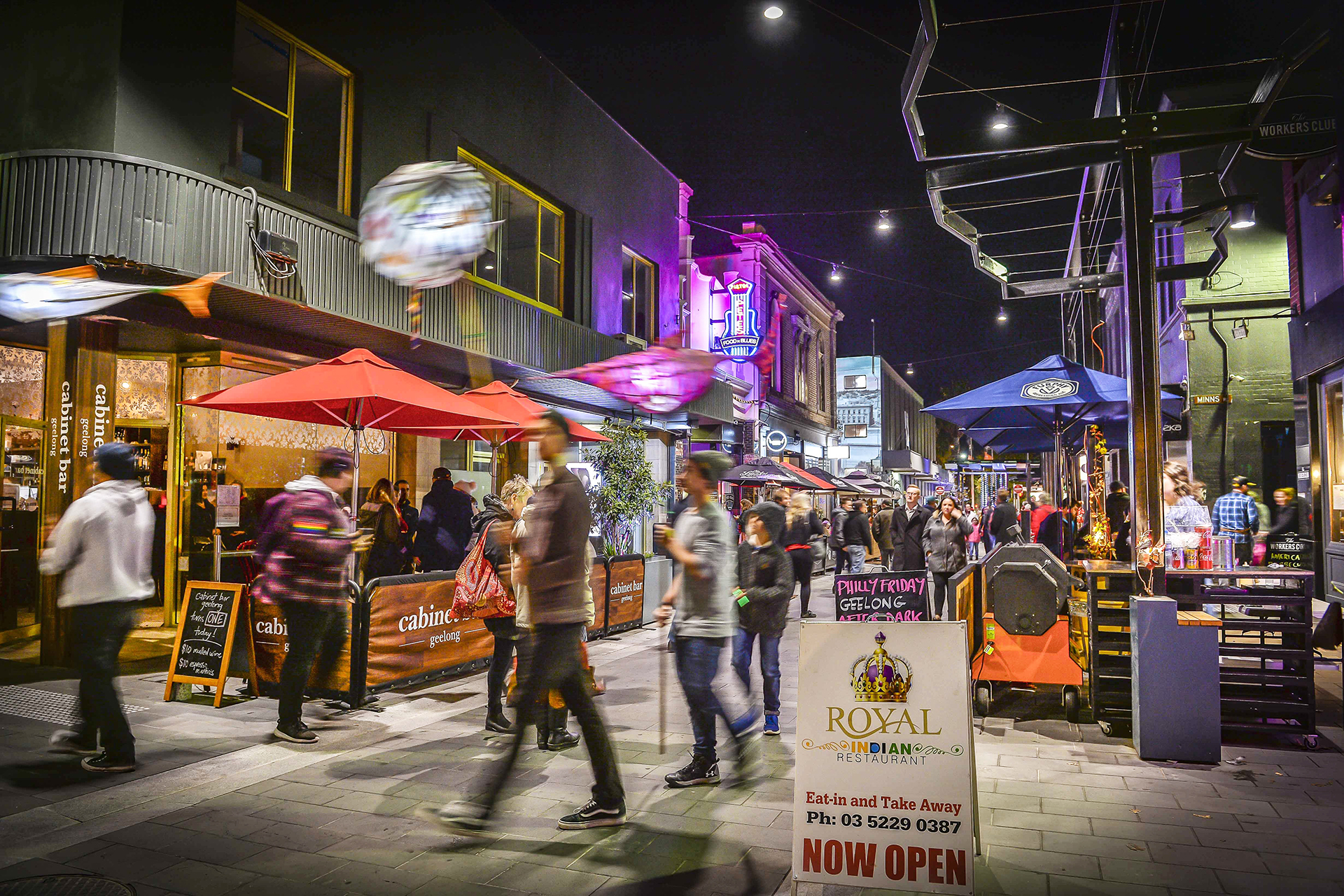 Recognising the opportunity to spark a revival in the city centre, a multi-faceted conceptual approach was developed which targeted re-activation and street life including:

• integrated public art, audio, visual and lighting installations
• custom modular and moveable furniture
• a striking planted arbour structure with integrated canopies weaving through the precinct
• a distinct pedestrian character
• enlarged and flexible alfresco dining opportunities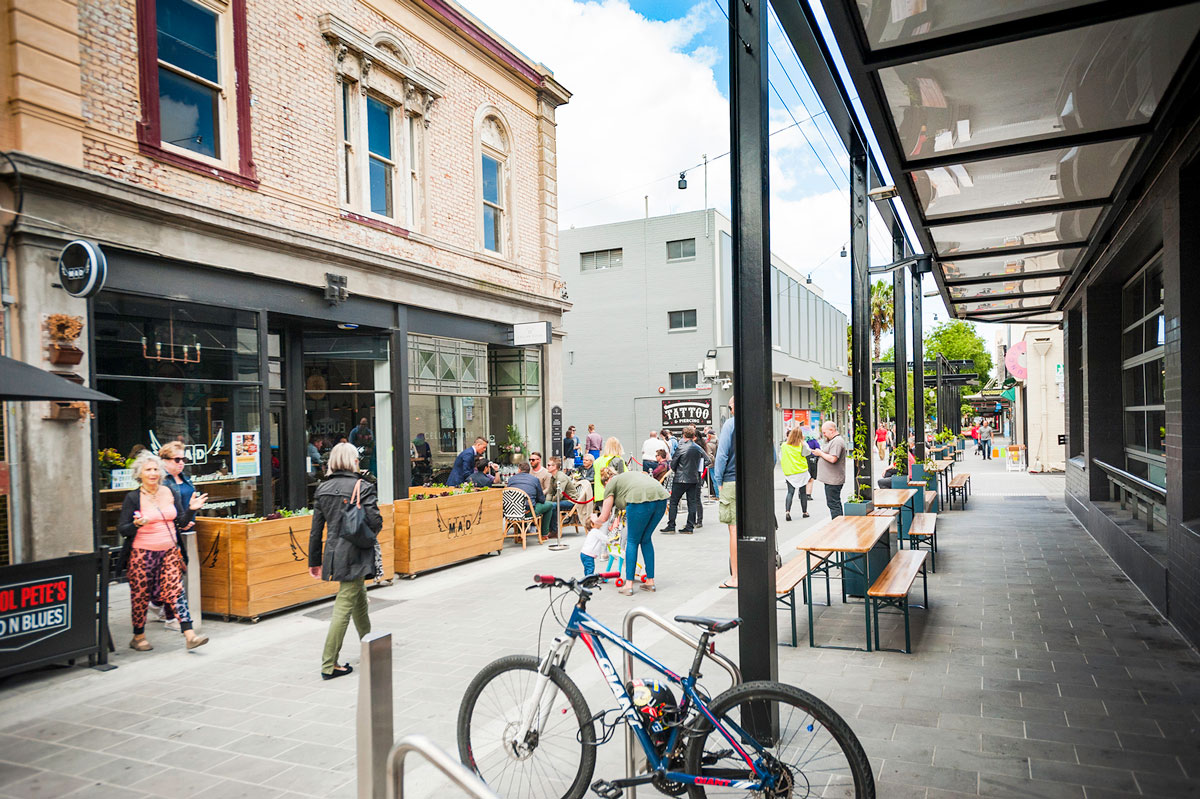 The vibrant laneways precinct sits at the centre of Geelong's Art, culture, dining and entertainment scene.