High Street Northcote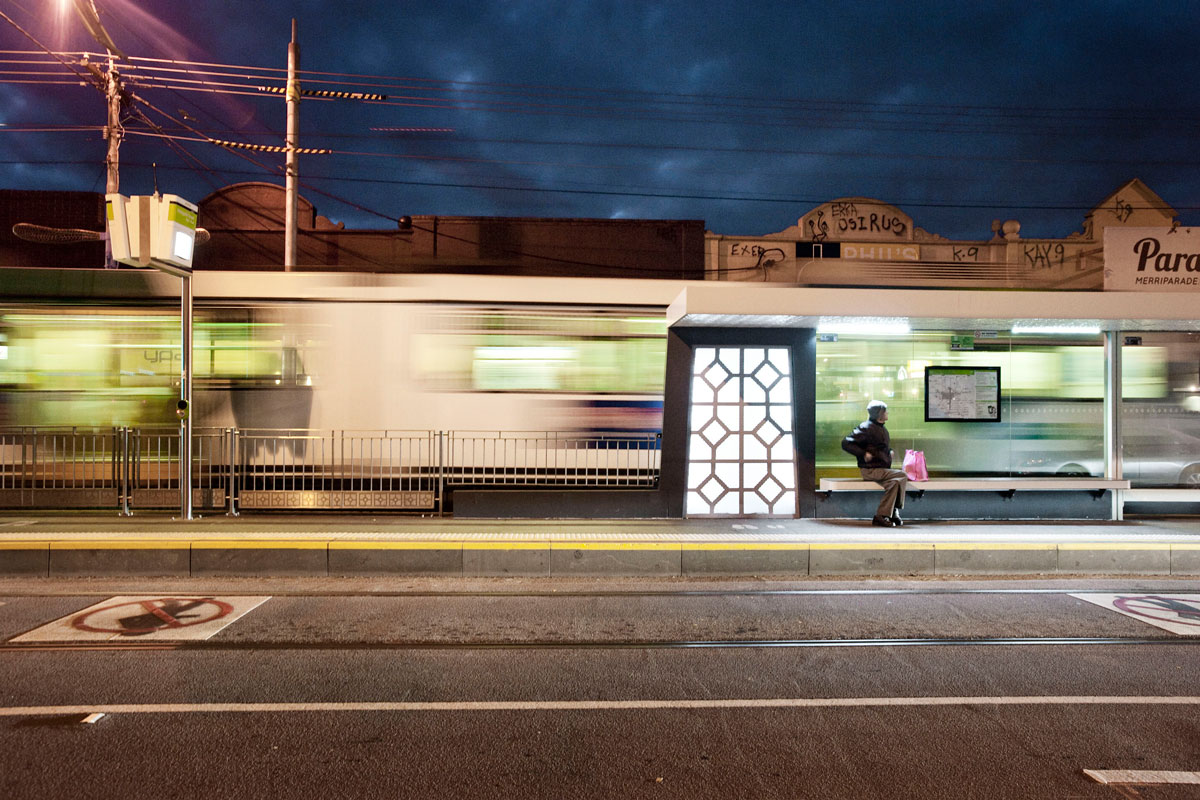 High Street Northcote is a unique and much-loved street. From historical landmarks, architectural heritage, community, art, music, food and fashion, the street has an eclectic character all of its own.
High Street underwent a major transformation centered around the construction of new level access tram stops –the first of their specific kind on the network. The outcomes show how creative and integrated urban design can meet the needs of transport infrastructure yet provide a vibrant and unique outcome for our streets, public spaces and the local community.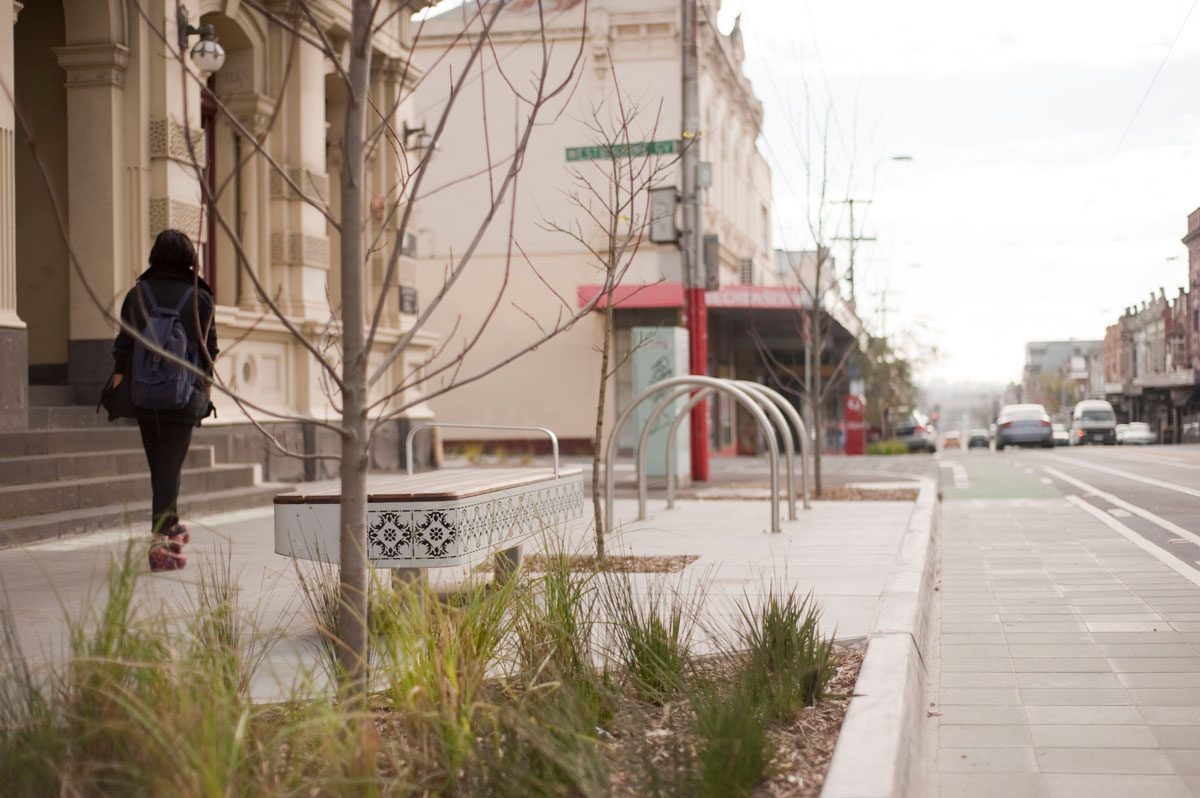 Outlines were engaged as the urban designer for the delivery of the project, working in partnership with Darebin City Council, Vicroads, Yarra Trams, the State Government a range of specialist consultants. An extensive community consultation and design process was focused on not only the functional requirements for the tram stops but also conceiving an approach that referenced the unique cultural, social and historical qualities of High Street Northcote.