Hogans Road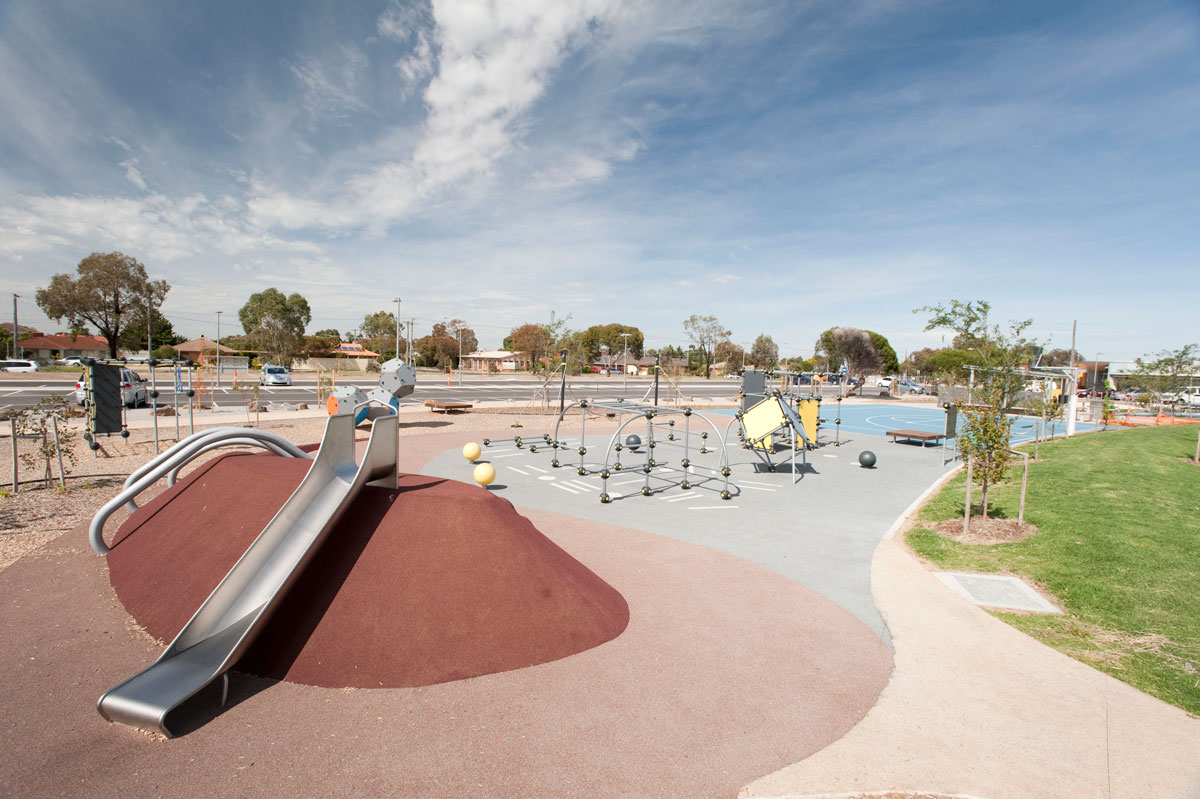 Our belief in adding value to public space and sports infrastructure is on display in this project for Wyndham City Council.
The brief demanded that the site not only cater for sports users and competition-based purposes, but also other local community members who may not otherwise visit and use the site amenities.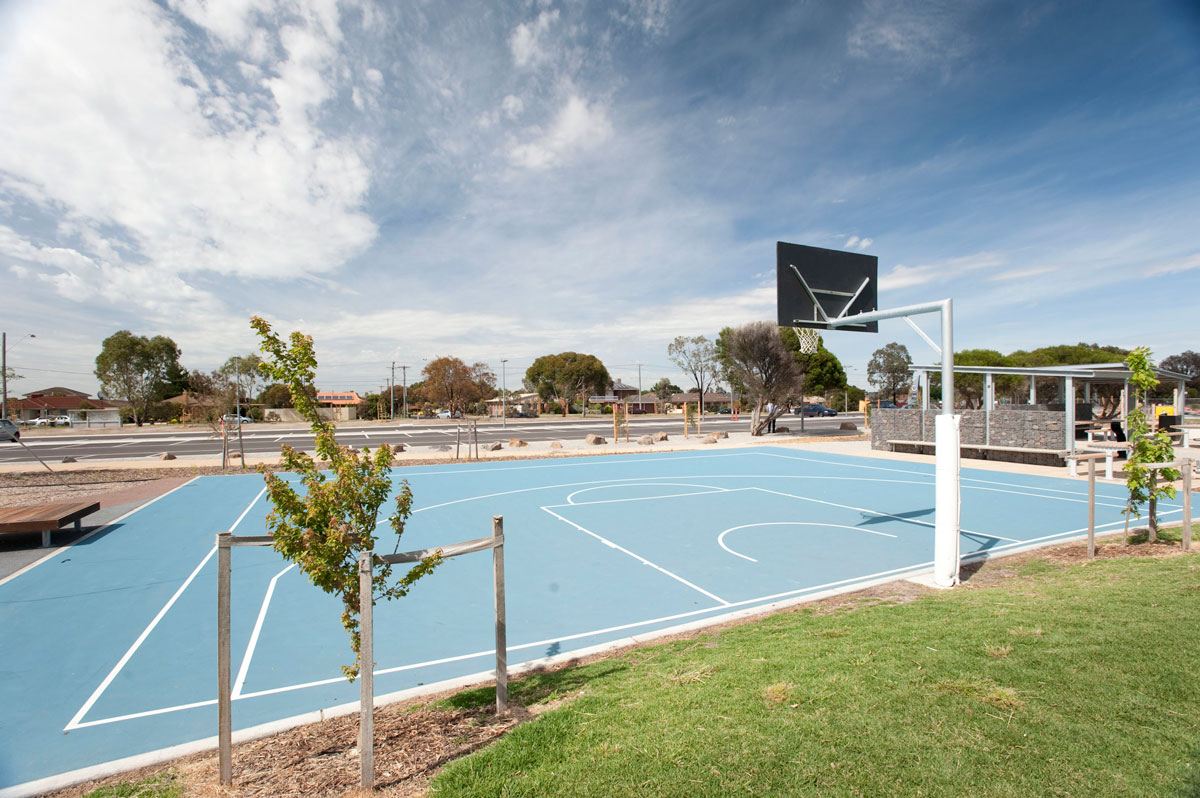 The play space includes a formal teenage level parkour course and basketball halfcourt along with a range of additional play elements which encourage balance, movement and coordination. It also incorporates sand play elements and has a wide-ranging focus for users of varying ages and abilities.

The completed works have proven successful in attracting increased visitation from the broader community, fostering a grass roots level participation.