Malop Street Green Spine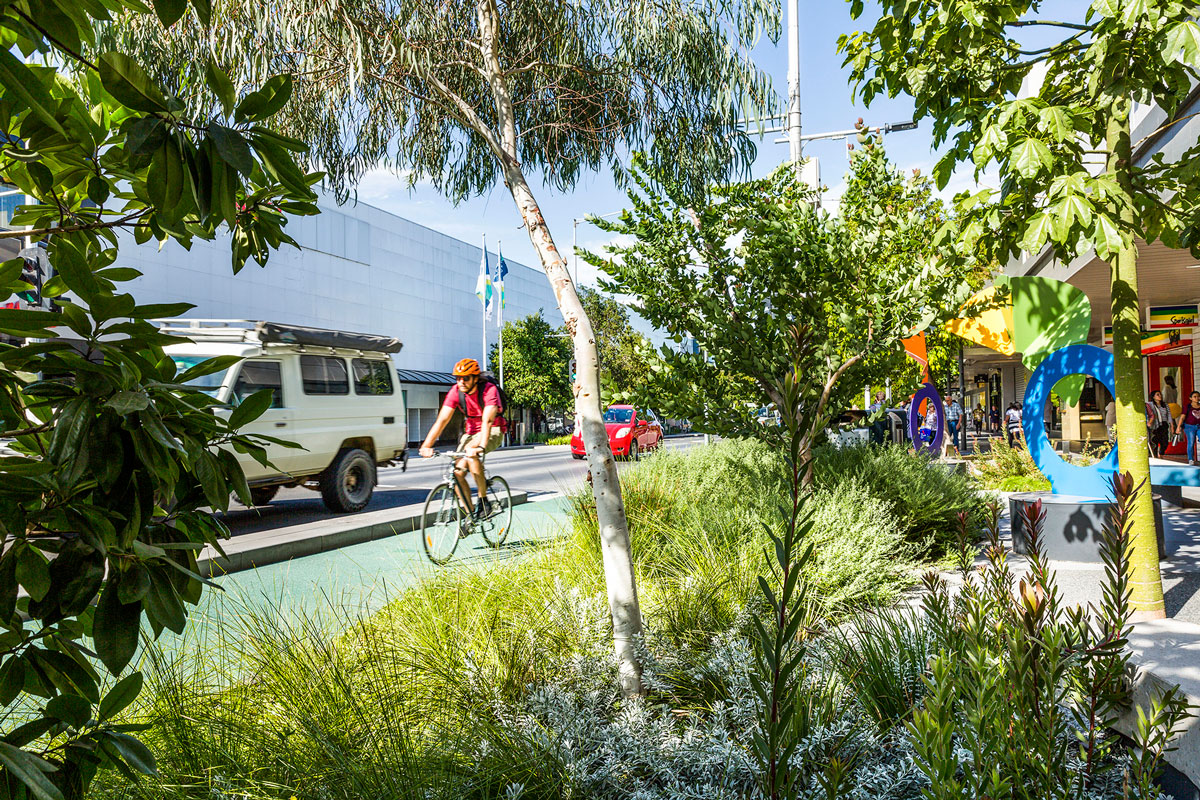 After identifying unconnected and difficult to navigate pockets of Central Geelong, Malop Street arose as an ideal opportunity to unify the area through a Green Spine.
While functionality and connection drove the design solutions for Malop Street, greening and revegetation became a way to create a place to go to, not just a place to go through. Outlines designed a linear park connecting Johnstone Park and Eastern Gardens. The first stages culminated in the Botanic Walk, a conceptual development of the Green Spine vision. Including a lush mix of exotic and indigenous plants, the Botanic Walk is filled with great opportunities to rejuvenate, gather and connect.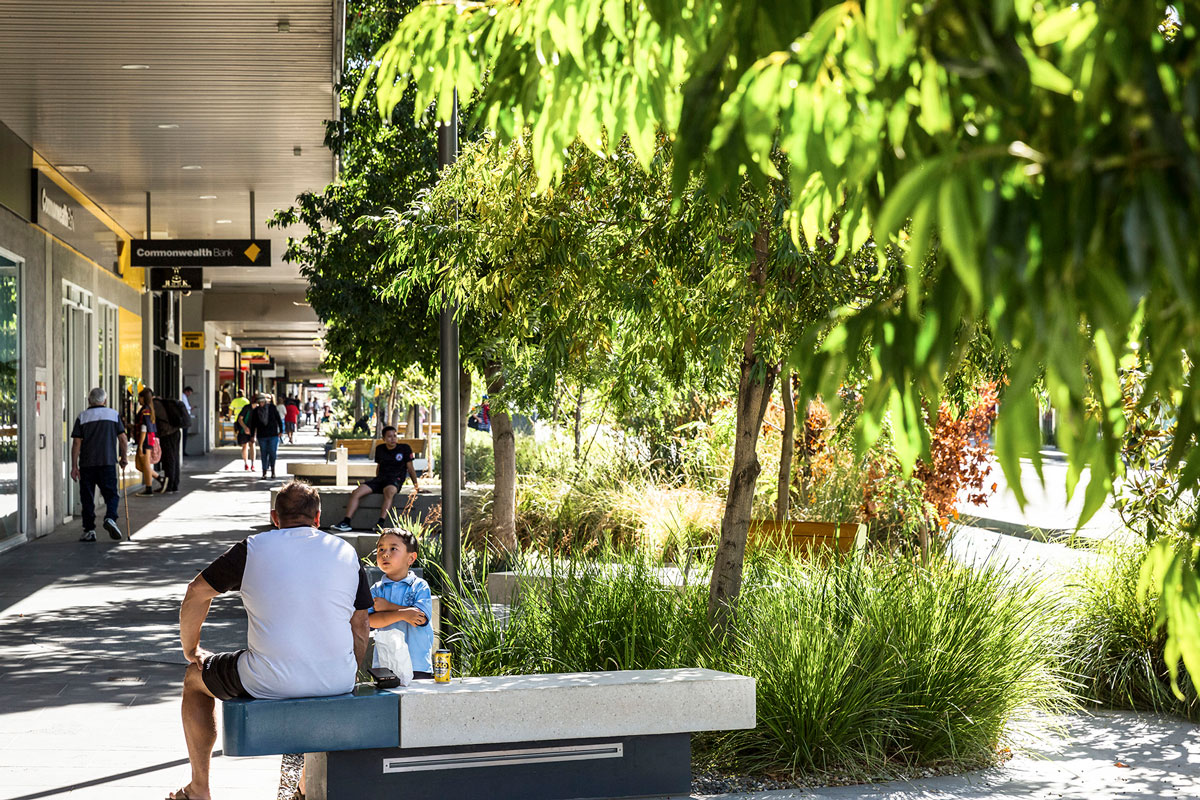 "A shining example of how traditional retail streets can become inviting public spaces during the day and at night. Malop Street champions inclusivity, vibrancy, community and the natural environment." AILA National Awards Jury 2019