McKellar Centre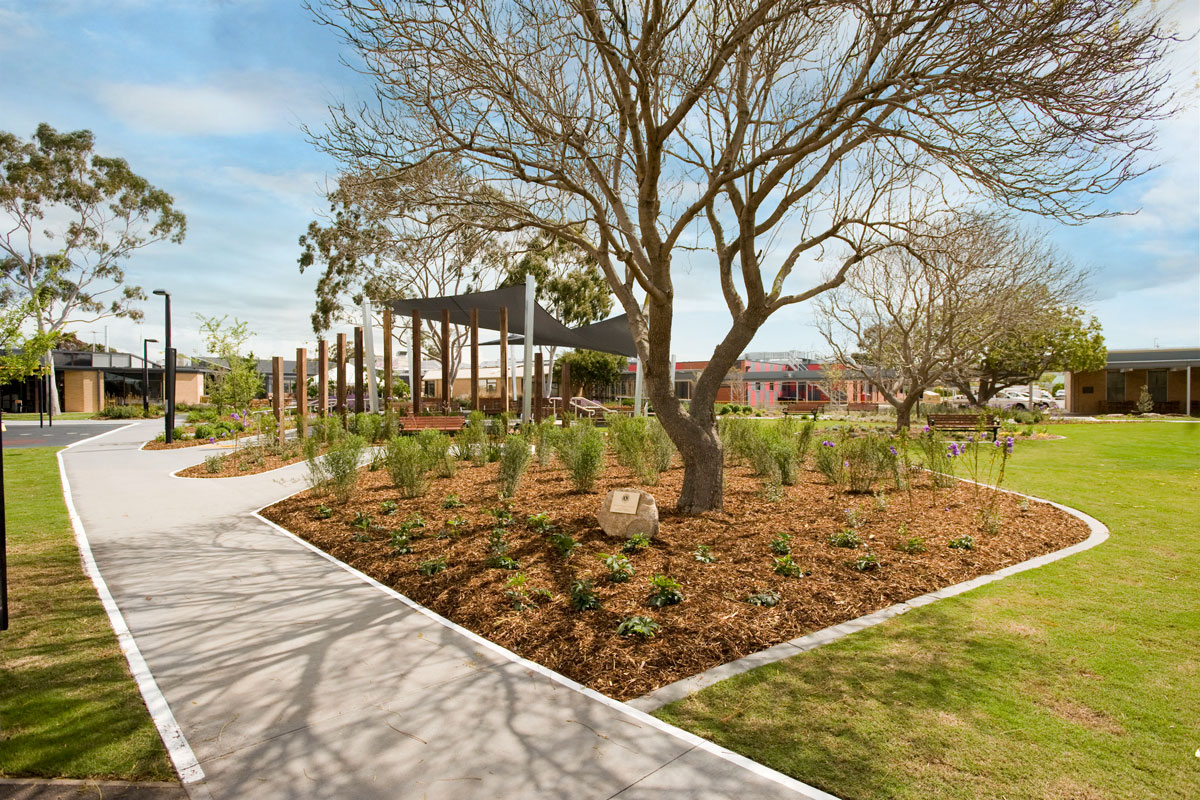 Barwon Health's McKellar Centre at Geelong provides a range of rehabilitation services, residential aged care and palliative care.
The health care provider's values are bedded in care and compassion and these principles inspired Outlines for the design and delivery of this extensive restorative garden and grounds upgrade.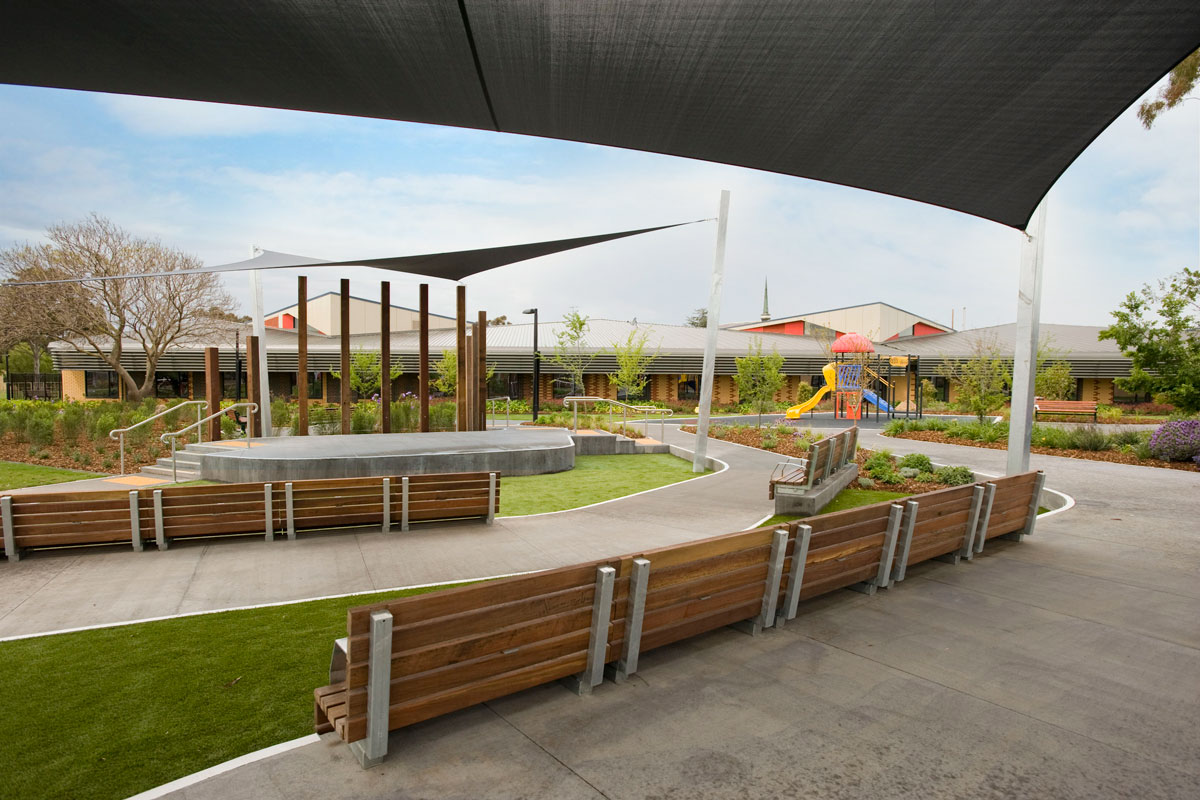 Known as the 'town square' for its strong reference to civic and community life, the main central space includes an amphitheatre and stage, picnic facilities, playground, intimate garden areas and a reflection pond.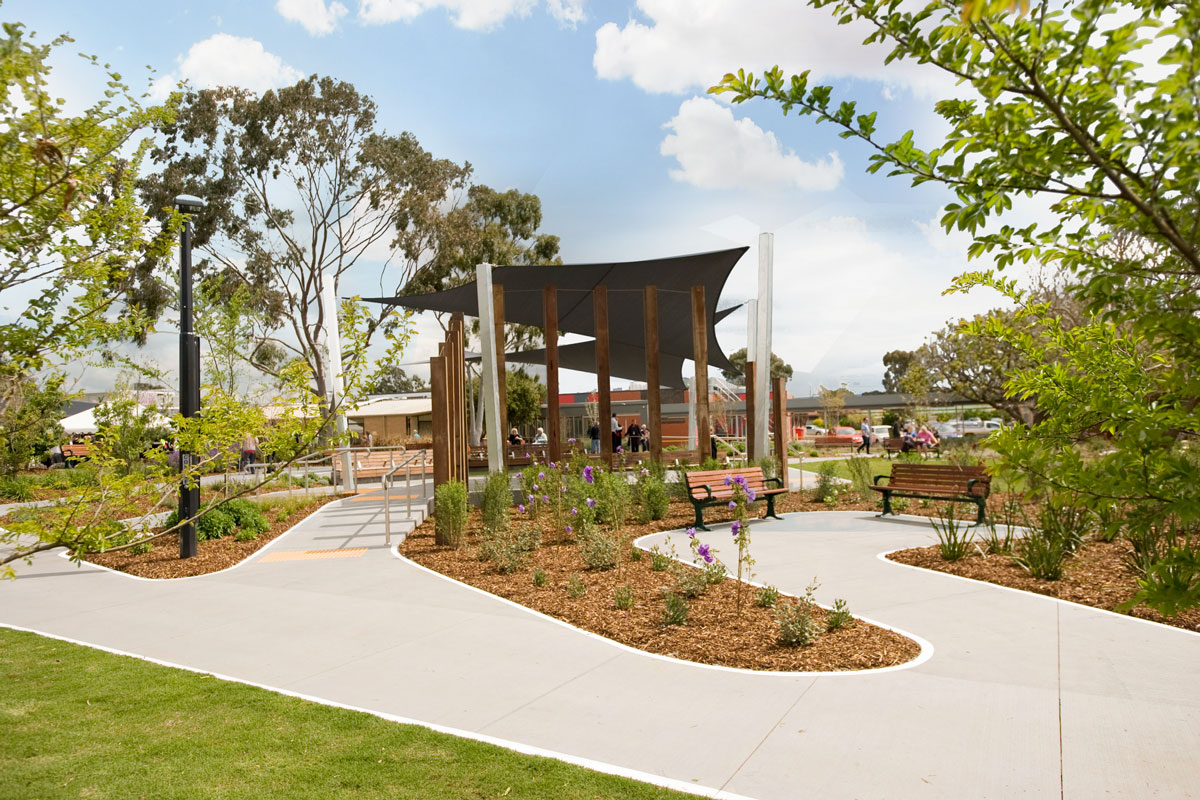 The rehabilitative purpose of the facility is enhanced by designed elements such as ramps, stairs and a variety of ground surface treatments to develop mobility and access training. Providing quality landscapes that champion dignity, family and community connections are all central to the McKellar Centre which leaves a peaceful, enduring environment for all.