Monash North West Precinct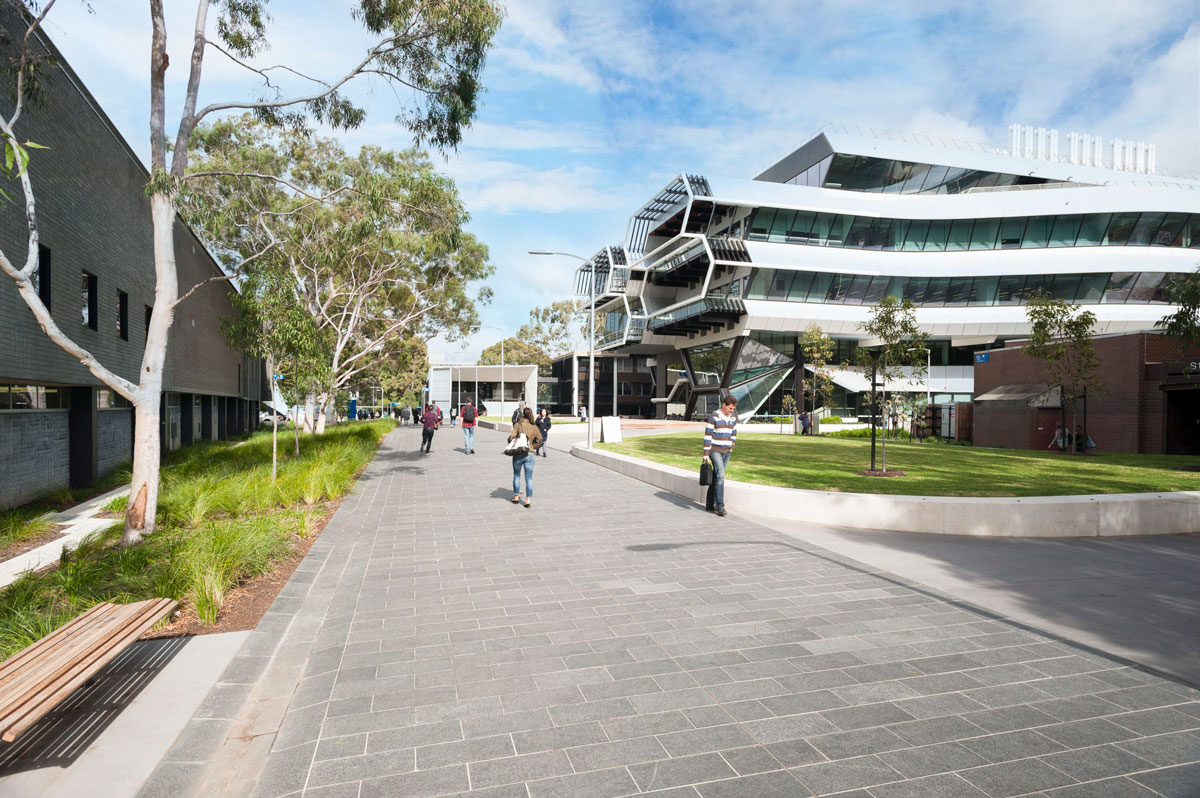 The 'North West Precinct' is a centrepiece of Monash University Clayton's recent transformation and a hub for student activity.
Integration and strong collaboration between disciplines was a hallmark of the project that saw Outlines working together with Architects Lyons, JCB and consultant team under the stewardship of the Monash Design Review Panel.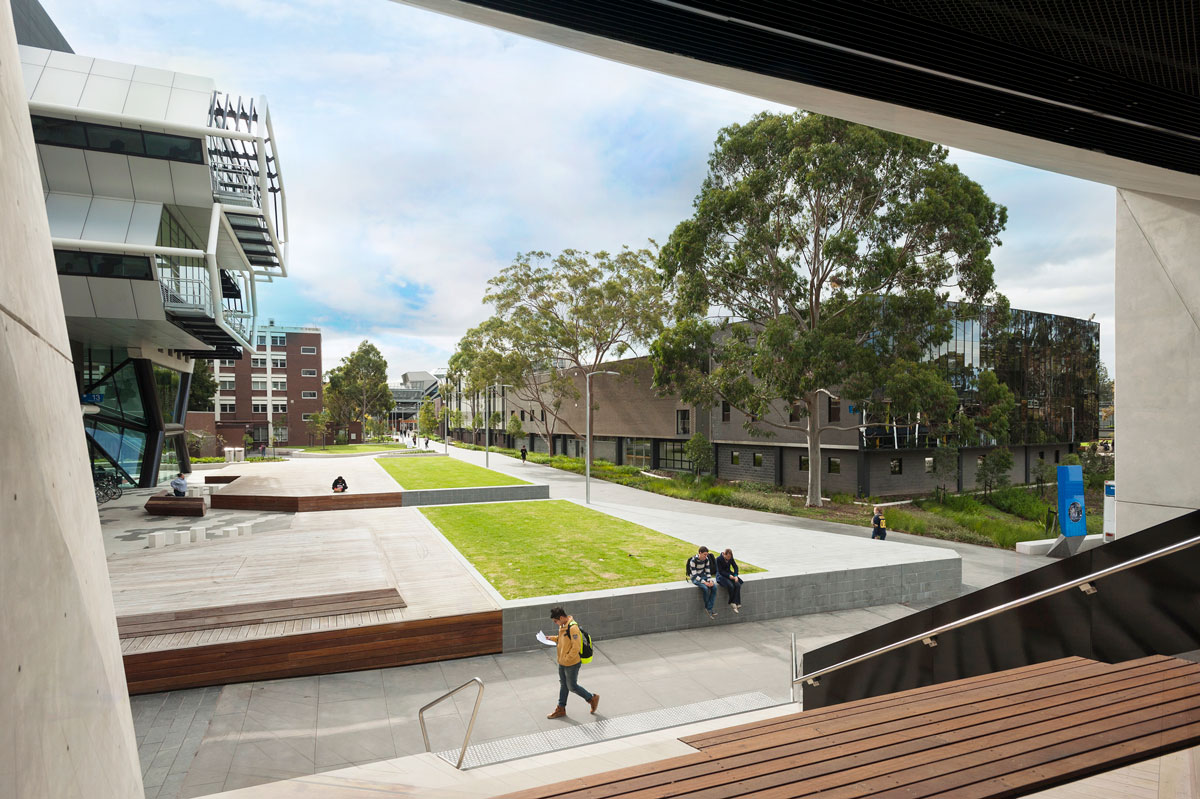 At a key central nexus in the campus, the project combines new facilities, buildings and public spaces to re-define the entire precinct. With new campus walks and a central square, the North West Precinct provides an integrated landscape tailored to collegiate needs. Uplifting the public realm across the Monash Campus, the project has received widespread acclaim including several State and National awards.