Riverside Park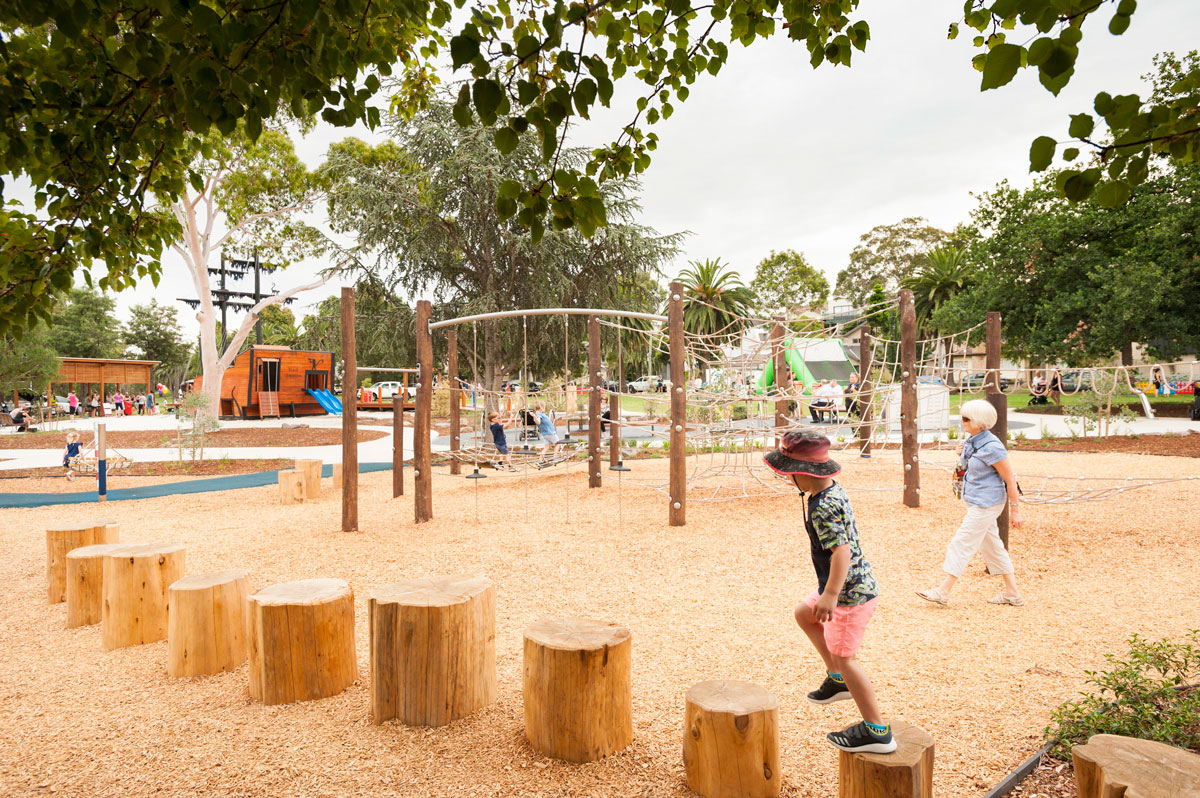 An existing play and park space located on the Maribyrnong, Riverside Park suffered from tired infrastructure and a disjointed site layout when Outlines were given the opportunity to reimagine the space.
A landscape concept was developed that incorporated 'fluid' paths and forms referencing the waterside location and building thematically upon an existing pirate ship playground element. Importantly, the landscape proposal rationalised and 'anchored' the isolated and separate existing site features into a coherent and rational proposal.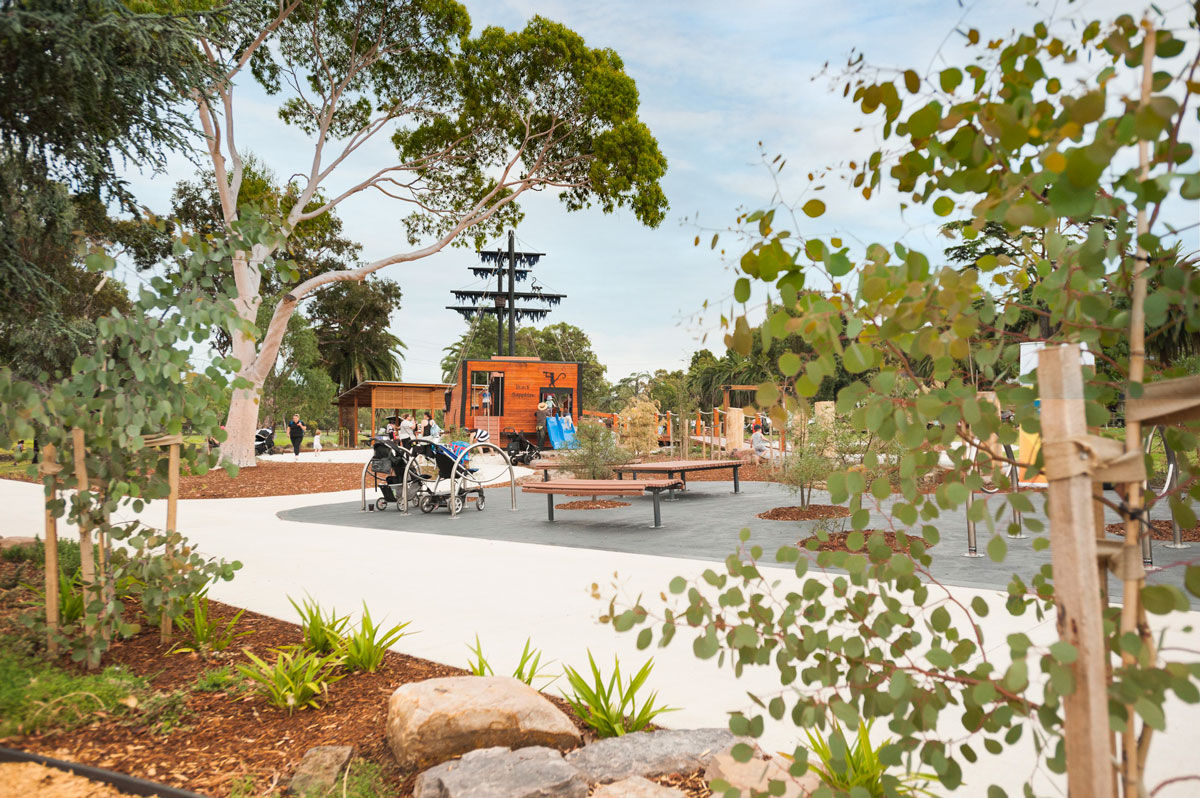 Existing vegetation on the site was crucial and was preserved and incorporated into the proposal, providing immediate shade and amenity to the site with further tree planting presenting a rich botanical experience, extending play opportunities and visitor experience.