Stony Creek Future Directions Plan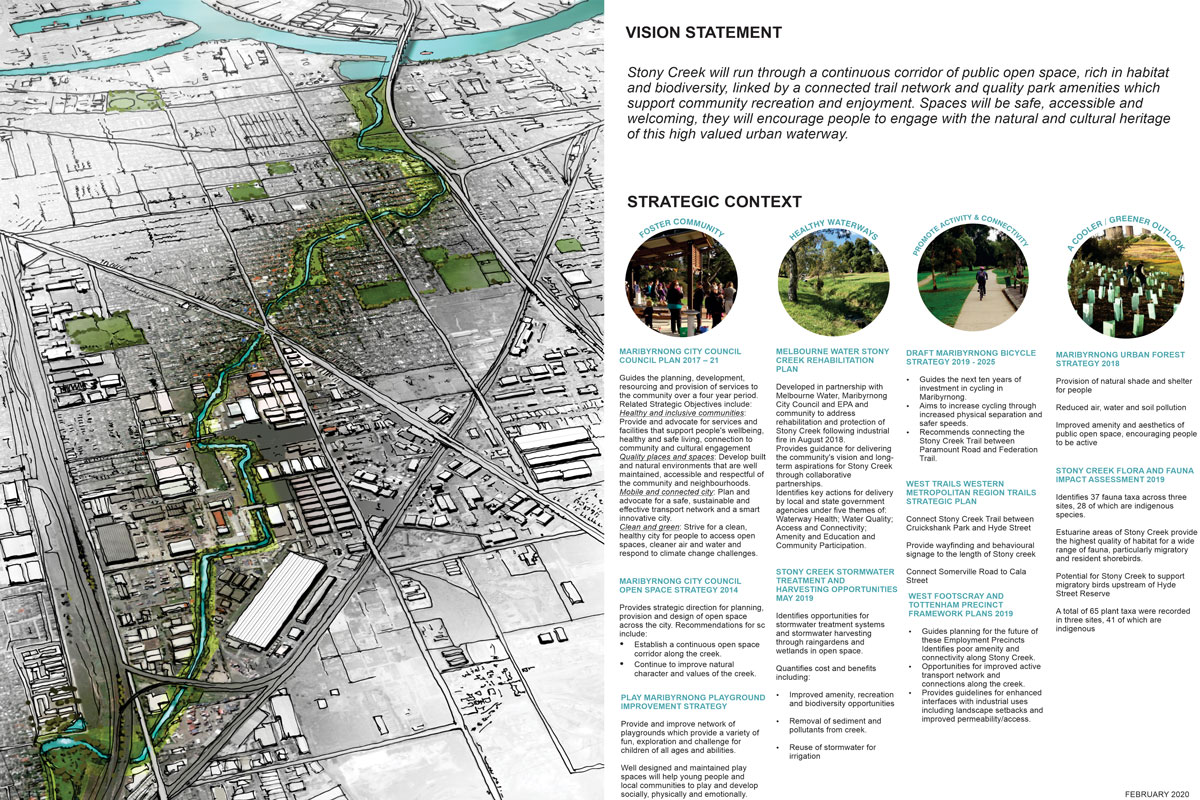 Spanning two Council boundaries in Melbourne's inner west, our master planning work for Stony Creek focused on both ecological restoration and recreational activation.
We responded to a legacy of adjoining heavy industrial use, underutilized space and poor environmental condition with a far-sighted vision for the corridor.The design framework established foresees Stony Creek as a continuous corridor of public open space, rich in habitat and biodiversity, linked by a connected trail network and quality park amenities which support community recreation and enjoyment.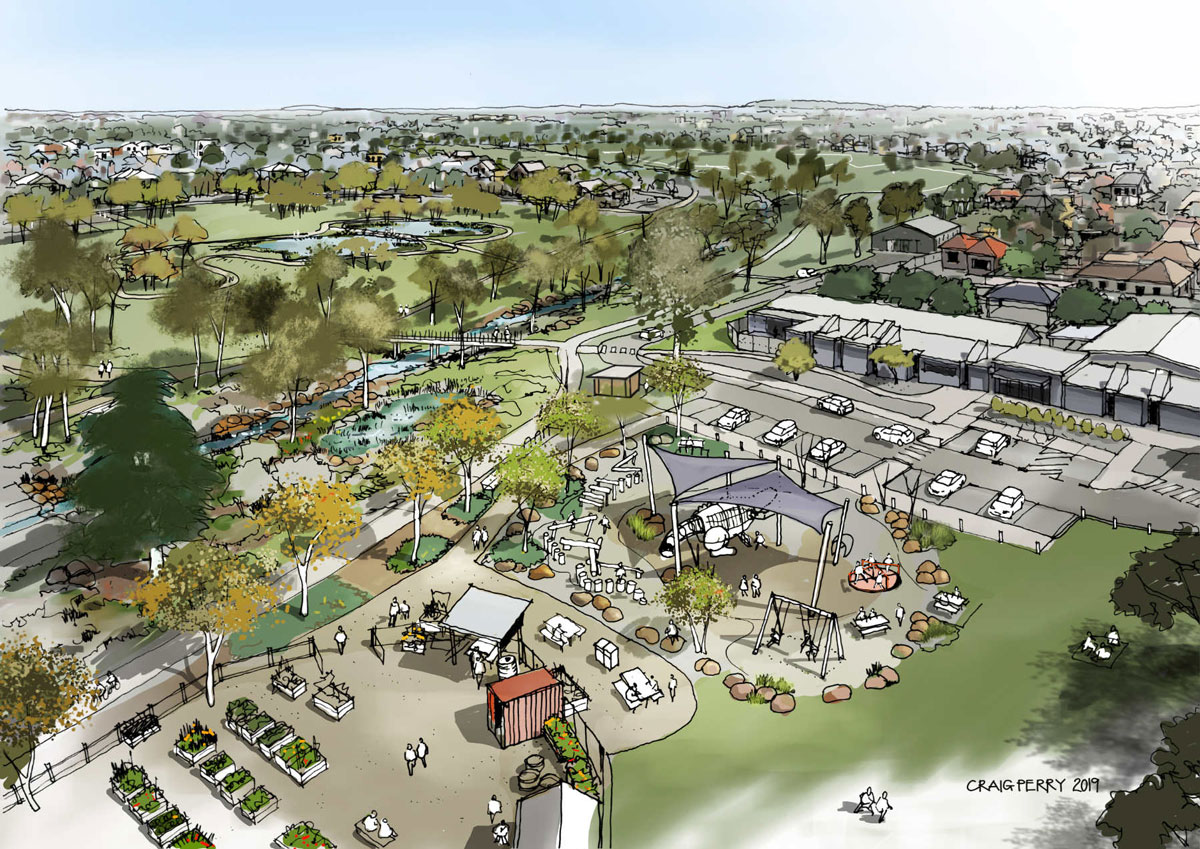 The plan champions a safe, accessible and welcoming place that will encourage people to engage with the natural and cultural heritage of this high valued urban waterway.