University of Melbourne Werribee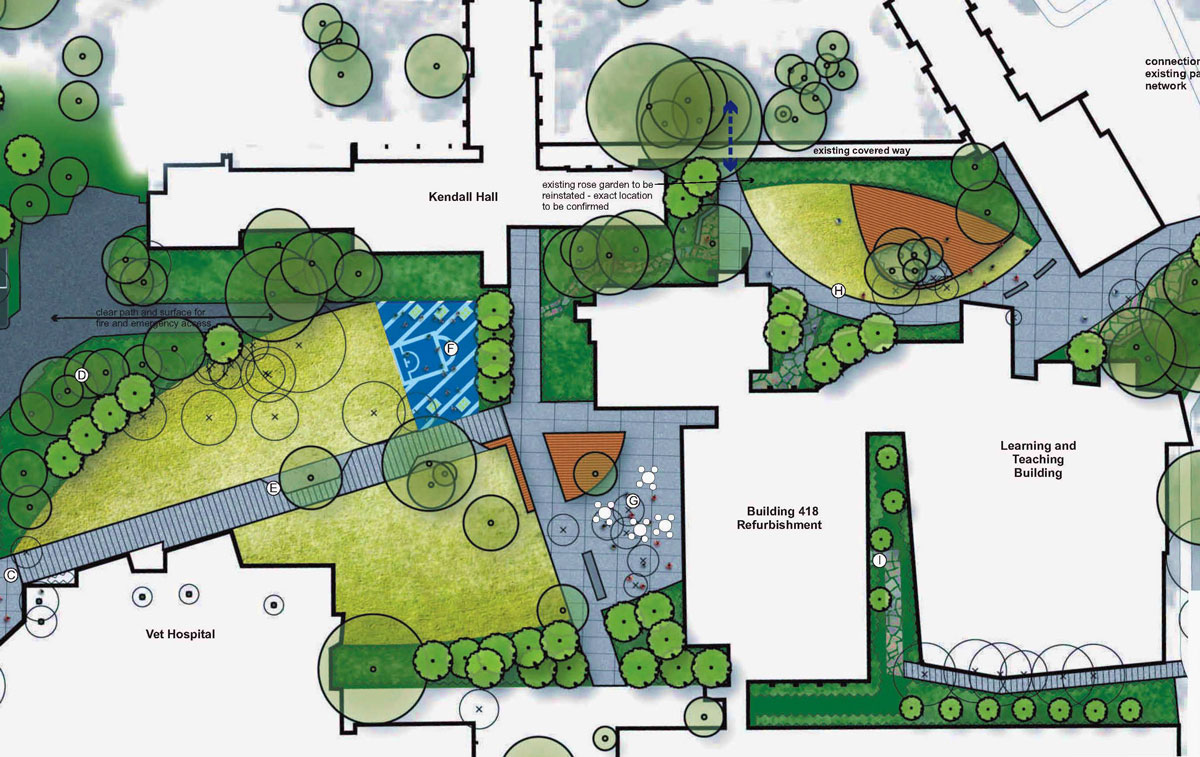 The opportunity to be part of a major redevelopment at the University of Melbourne's Werribee Campus enabled Outlines to employ a 'whole of campus' design approach - which underpins our education philosophy.
The site incorporates a Vetinary Hospital as well as residential college – heightening the need for a holistic environment meeting the 24-hour needs of public, private and campus functionality. Working in collaboration with the consultant team led by Billard Leece Partnership, the design concept is focused on a more collaborative and activated campus heart with a strong central green and main axial thoroughfare. Knitting together existing infrastructure with contemporary interventions, the redevelopment positions the Campus for its next stage of growth and transformation.