VSBA New Schools Building Projects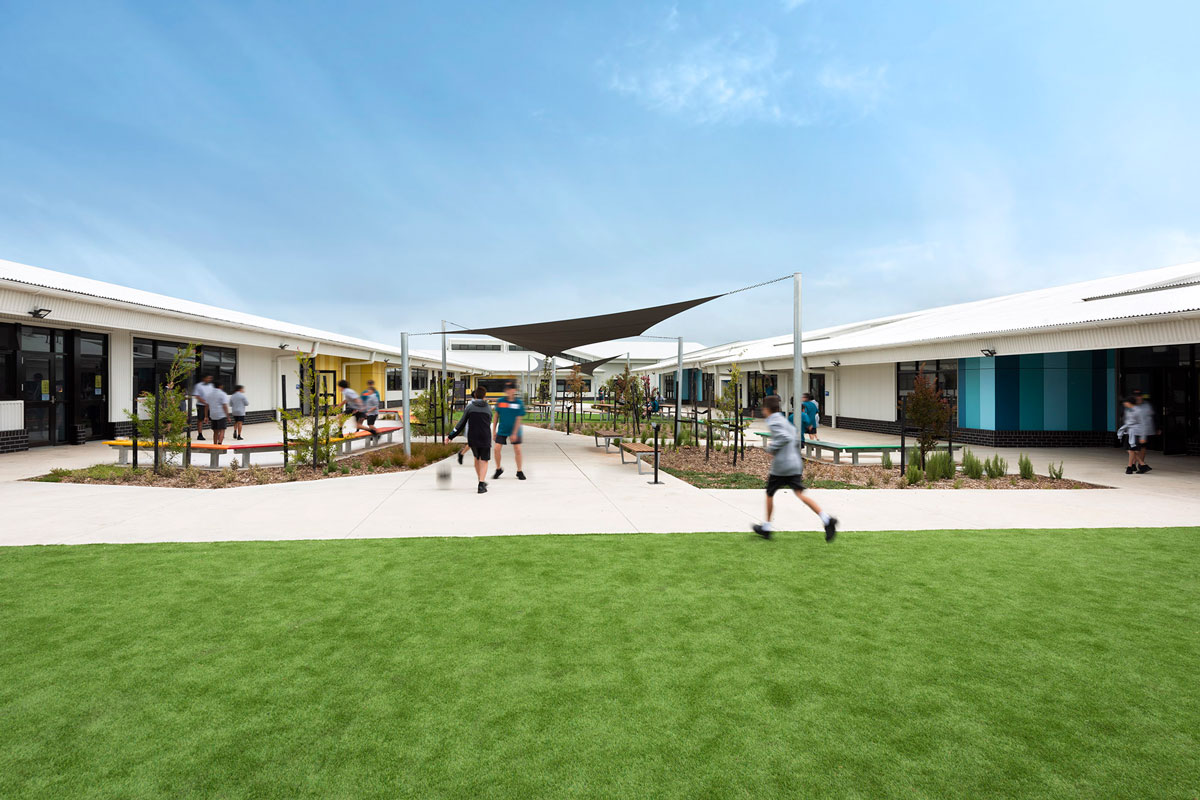 As part of the VSBA's school infrastructure boom, Outlines have played a central role in the design and delivery of multiple new schools and early learning centers across a series of annual projects for completion between 2019 and 2021.
As industry leaders in this field, our belief in the value and availability of high-quality learning environments to all students has been central to the design approach.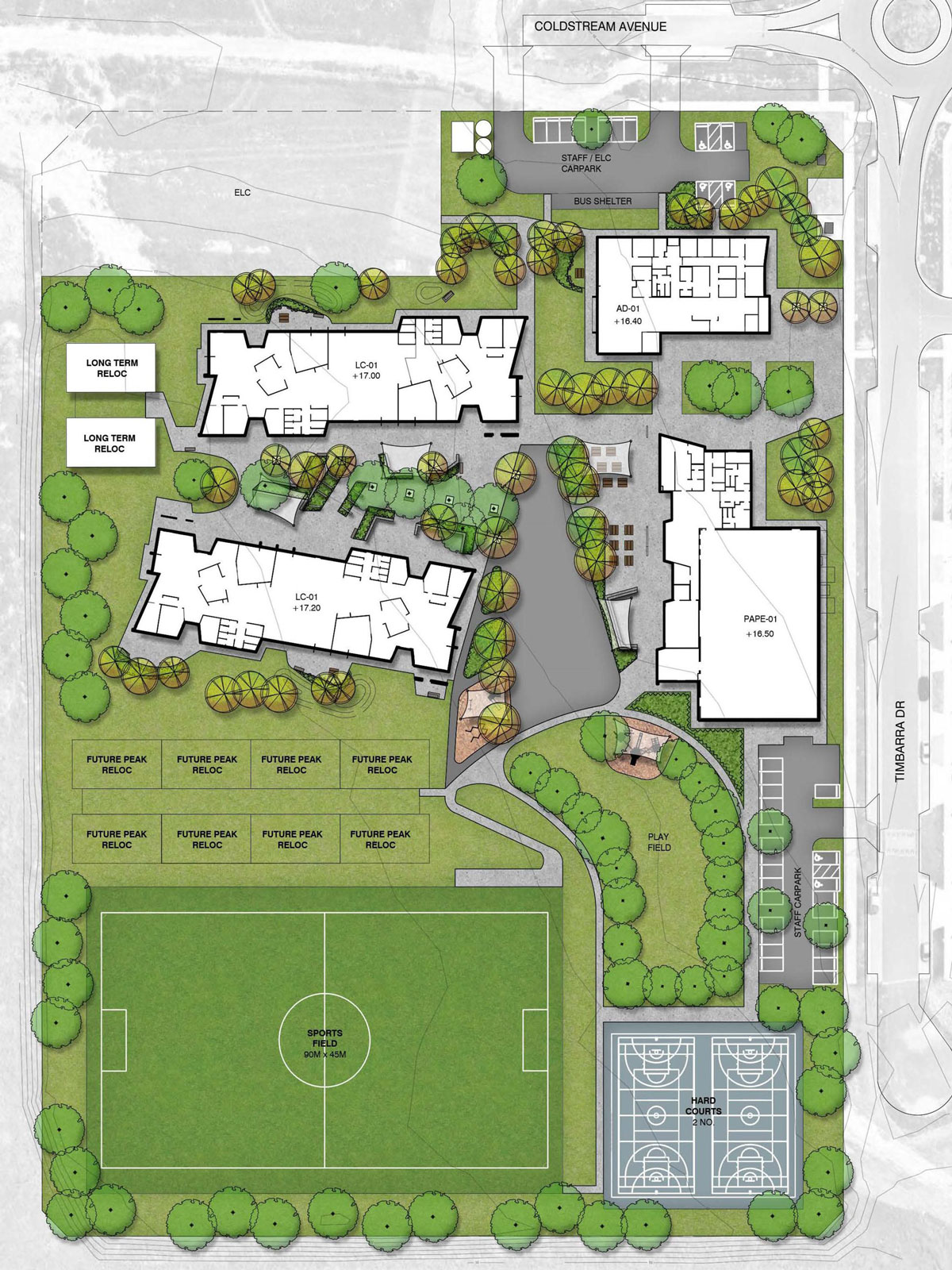 Key design features include:
• A 'school heart' connecting to a range of outdoor learning areas, communal spaces, sports, play and nature.
• Planting is arranged to blur the edges of buildings, support strong indoor-outdoor connections and integrate with the surrounding urban realm.
• Extensive tree canopy cover to help mitigate climatic challenges and provide a legacy of shade and environment.
• Integrated stormwater management solutions with raingardens serving both infrastructure and outdoor learning opportunities.
• A variety of play spaces integrating nature play zones for a range of experience and abilities.

These new generation of schools integrate environmental sustainability and enhanced learning environments, supporting VSBA's commitment to making Victoria the "Education State".