Preston House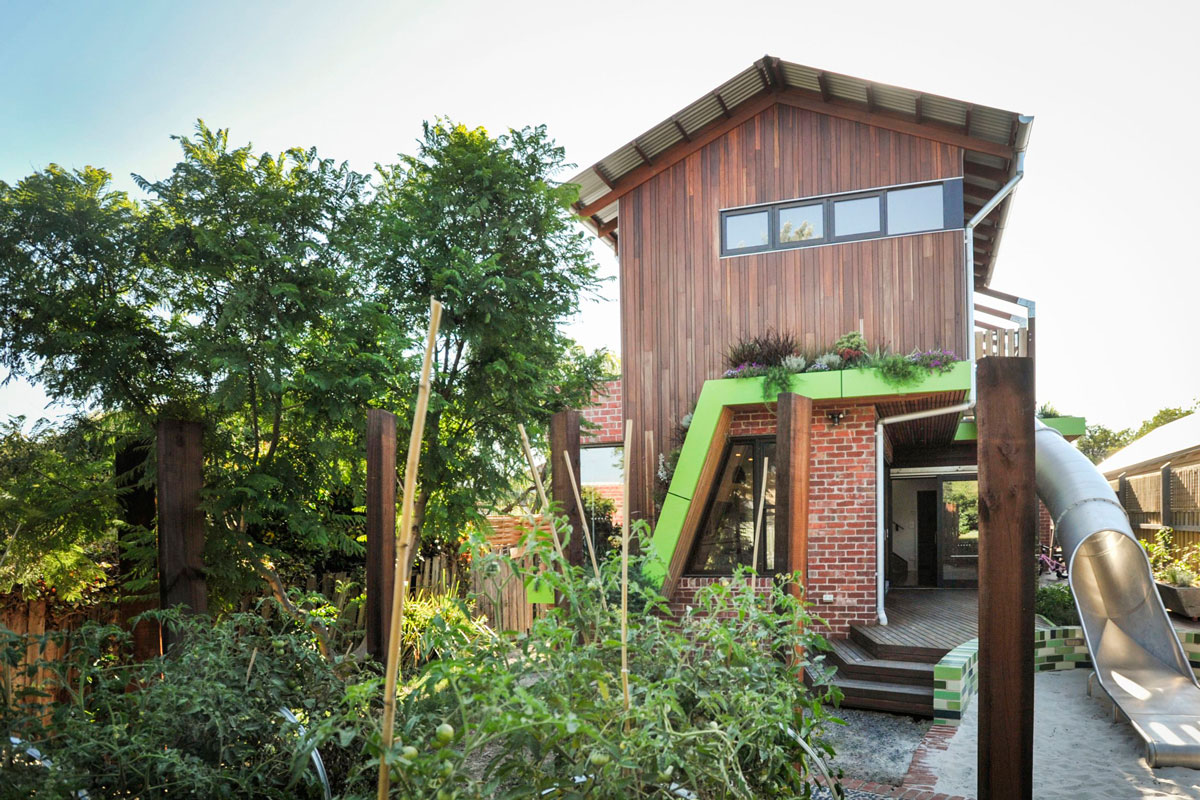 This extension upgrades an Edwardian home to a sustainable dwelling with fun built in.
Setback at ground level to provide space for an outdoor deck connected to the living zone, the upstairs bedroom opens onto a large balcony with views back over the old house and a slide down to a sandpit in the garden.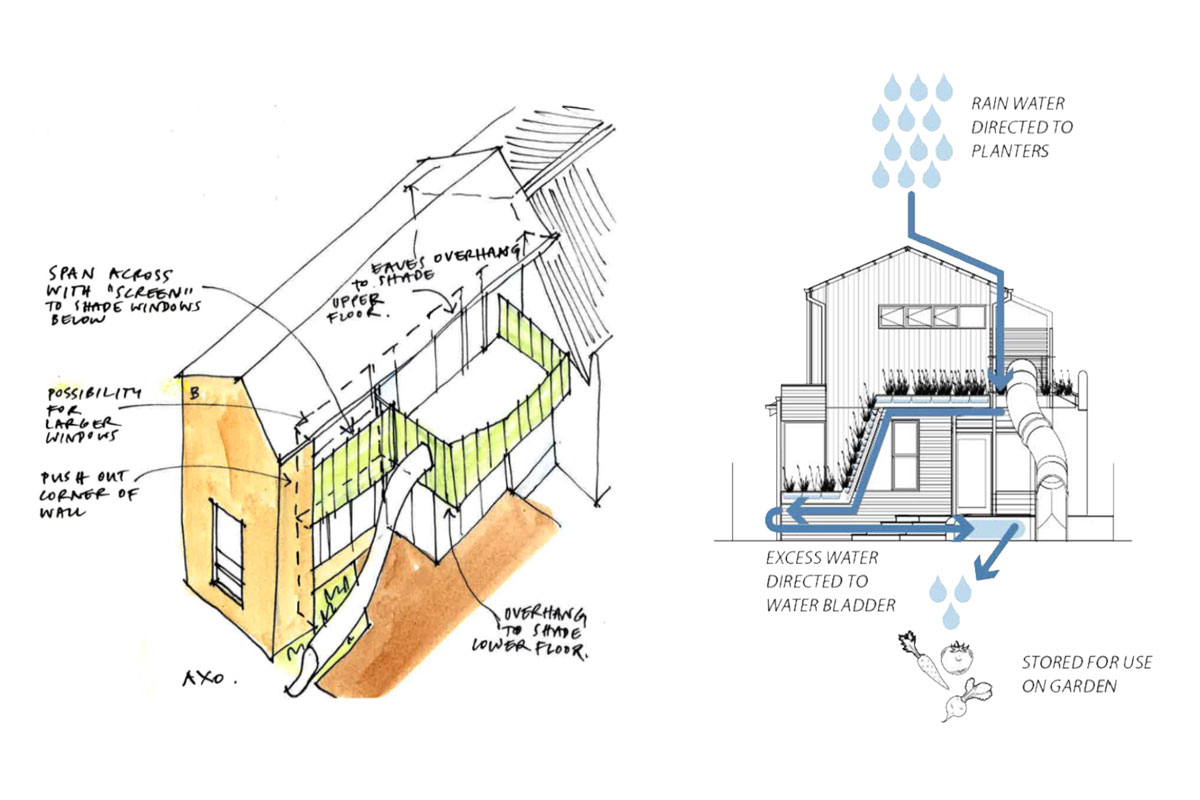 Sustainability was a key driver in the design, particularly using low VOC products, recycled materials and a solar PV array. The 'green eave' of the house features decorative and insect-attracting indigenous planting with an inventive system whereby roof runoff provides irrigation, is filtered by the plant material and then drains into bladder tanks and onto the garden.

The design fulfils the owners wish for a house for their growing family, which is beautiful, sustainable and more functional.